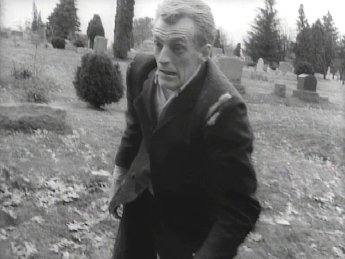 The
Carlyle Fraser Library
is proud to announce our first video production entitled,
The Day of the Relevant Library: You Are What You Consume
, a fun filled adventure featuring Westminster's mascot, The Wildcat, encountering and overcoming a perilous zombie horde with the help of the library.
Zombie themed books in the CFL:

Fic. MARTIN
Gil's All Fright Diner / A. Lee Martinez
Fic. WELL
Monster Island: A Zombie Novel / David Wellington
Fic. BROOKS
World War Z: An Oral History of the Zombie War / Max Brooks
818.602 BROOKS
The Zombie Survival Guide: Complete Protection From The Living Dead
The above image is from
The Night of the Living Dead.
- Christopher Bishop